Many Indian companies have shown the distinction between "talents" and "people" during over three decades of pioneering human supply chain management. We are equipped with unique HR search methods for identifying resources that meet customer demands.
RECRUITMENT MANTRA should be the first pick if you are seeking for the top recruitment agencies in Kolkata. The RECRUITMENT MANTRA's Staffing and Recruitment Agency located in Kolkata is one of the world's major staffing and recruitment players.
RECRUITMENT MANTRA gives you access to a high-quality array of talent and an extensive selection procedure so that you only receive the finest people for your company. As one of Kolkata's best recruiting consultants, we ensure that your company can reach new heights with the appropriate staff.
Recruit right with placement consultants
There are numerous setbacks you encounter as an employer when you hire staff for your company. The technique of outsourcing recruiting to ensure that these flaws are not affected has become extremely popular with dozens of job-consultants. But none can beat RECRUITMENT MANTRA, the one-stop answer to all your recruitment requirements.
Volume Source:
In industry, such as BPO/KPO, Pharma, BFSI, logistics, and ITES, specialist volume hire vetted and aligned.
Benefits you will get from RECRUITMENT MANTRA:
Evaluating applicants thoroughly
A ready, wide array of talents
Full help - from skill mapping to on-board
A strong and committed team
Side Hires
We are able to locate experienced resources which are suitable for the necessary job and are thoroughly mapped to evaluate their compatibility with organizational culture by using deep market knowledge and expertise.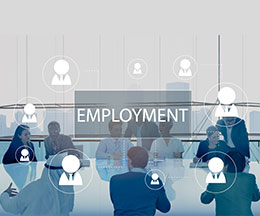 Comprehensive Recruitment Services:
At RECRUITMENT MANTRA, we provide continuous recruitment and staffing services to match the correct individuals for the continued demands of our clients. We have years of knowledge to interview, analyze and discover your organization's talents.
Contract staffing allows businesses to choose expand personnel and in particular areas. Staffing for each role is mentioned here and not for the entire function. Our data bank of eligible individuals helps companies manage their hiring requirements.
In a company, temporary employees play an essential function. At RECRUITMENT MANTRA, we provide highly skilled businesses that can fill temporary and contract roles on short and long term terms.